Escape Java Joint
*UPDATE* – NOW CLOSED

You really have to search for the part with the coffee.
942 Williamson Street. Madison
For an intro about how and why I am trying the cappuccinos of Madison, go here.
The Willy (for Williamson ) St. area is Madison's most eclectic.  It is full of students and hippies.  They have their own currency and the towns largest coop.  So, it isn't all that surprising that the coffee shops in this area are a bit odd.  Mother Fool's (which I reviewed earlier and has some of the best cappuccinos in town) is also there, but Escape Java Joint certainly takes the cake in the 'strange' department.  Trust me, just go there.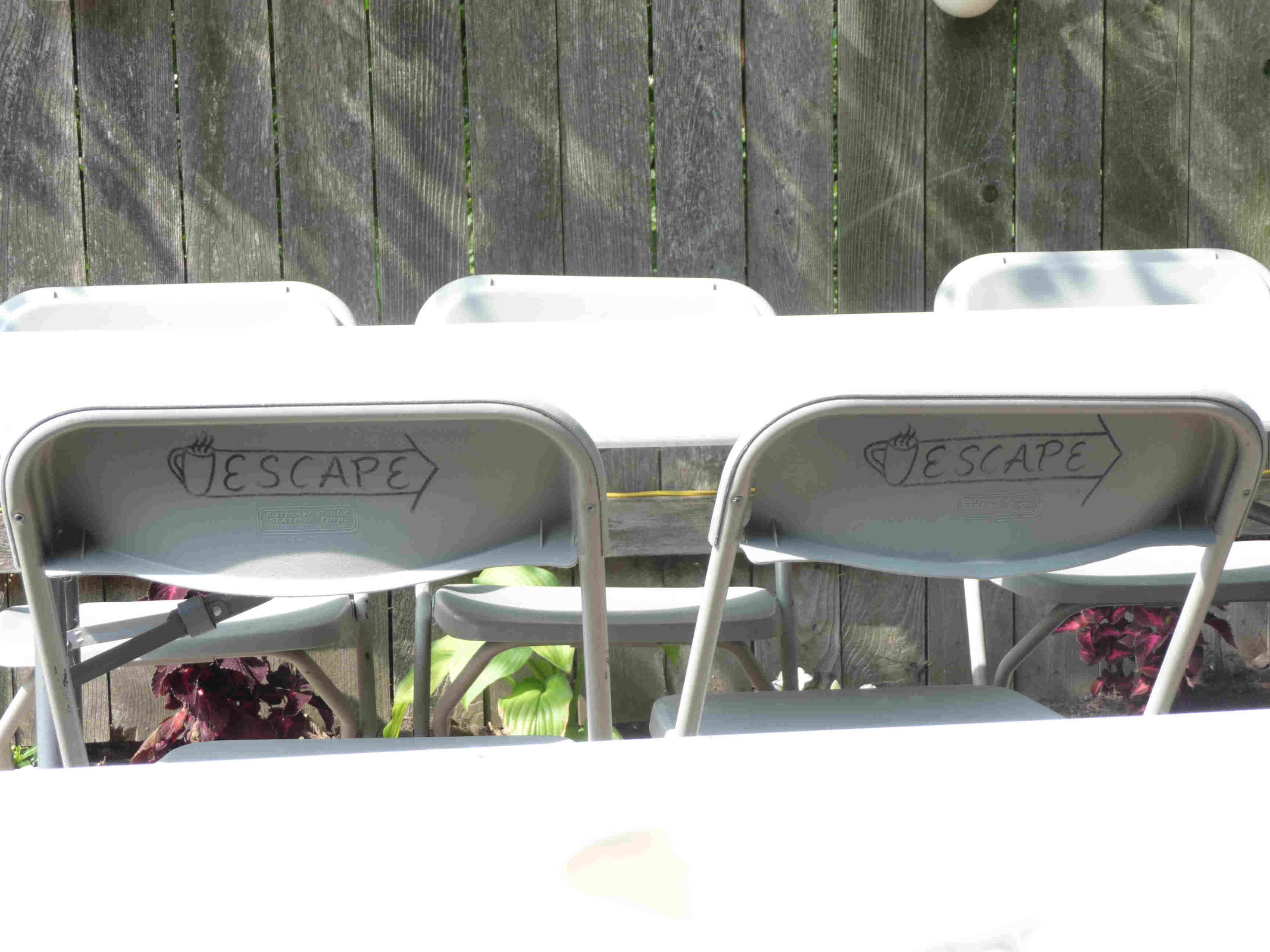 The place consists of several areas that are completely different (a couple separate buildings really).  When we went we sat in the huge outdoor area; they even have their names imprinted on the chairs.  There is no menu, but just have a chat with the guy behind the counter and he'll try to figure out what you might like.  And he will check up on you several times to make sure your drink is good; it shows that they at least care!
Anyway, the cappuccino was decent.  Their smallest was a 12oz, so I ordered it dry.  It actually reminded me a lot of the cappuccino from Michelangelo's on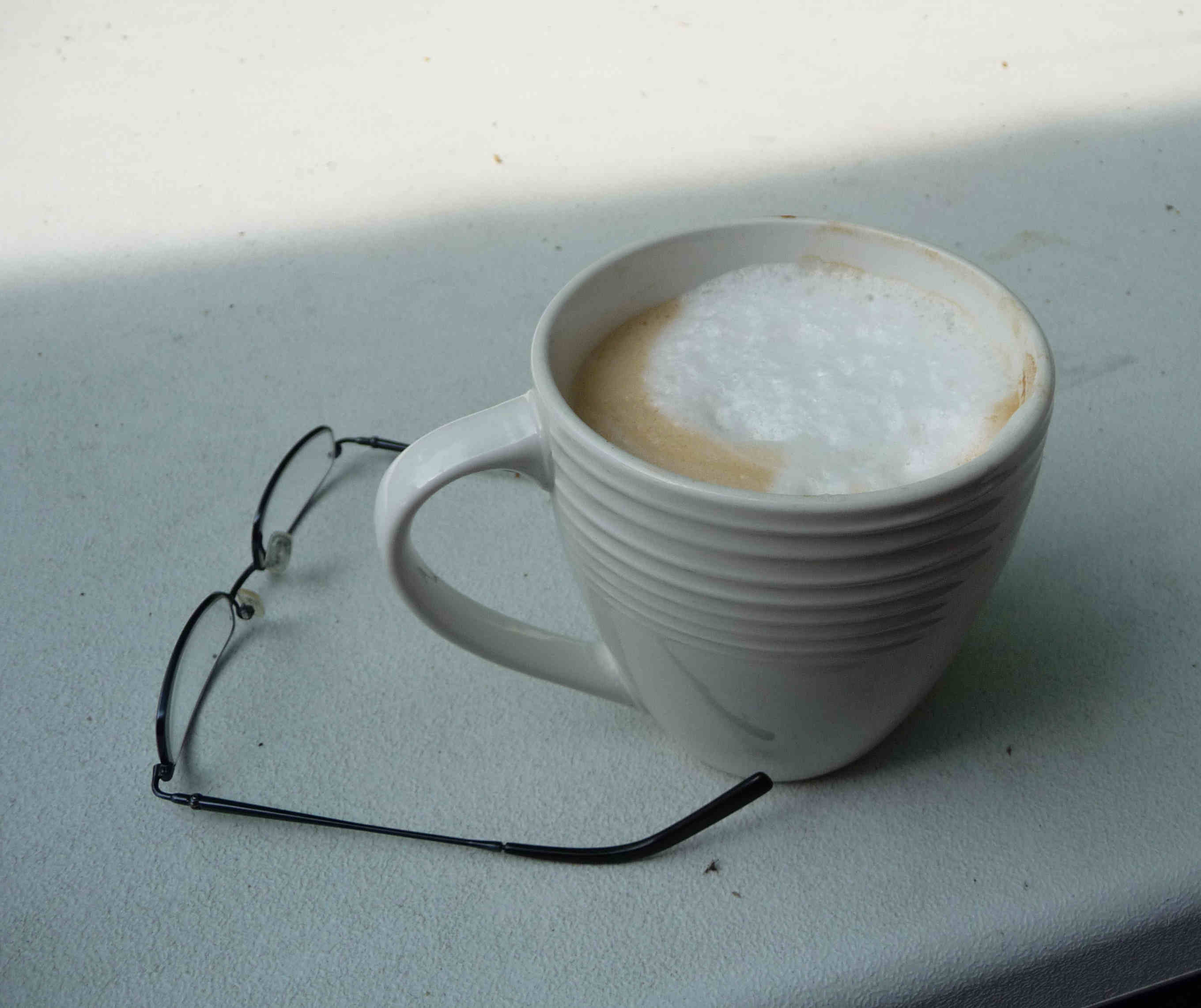 State st.  Their scores turned out to be the same (in all regards).  I enjoyed the drink, and the strange environment added to the entire experience.  So I'm a happy camper.   Here are the numbers, all copied and pasted (out of 5):
Presentation: 3
Smoothness: 4
Strength: 3
Complexity: 3
Foam: 4
Correctness: 3
Mean: 3.33/5
SD: .52
So….go there.  It is cool and you will have fun.  Oh and they have music there a lot; one of their giant rooms has a stage.