Electric Earth Cafe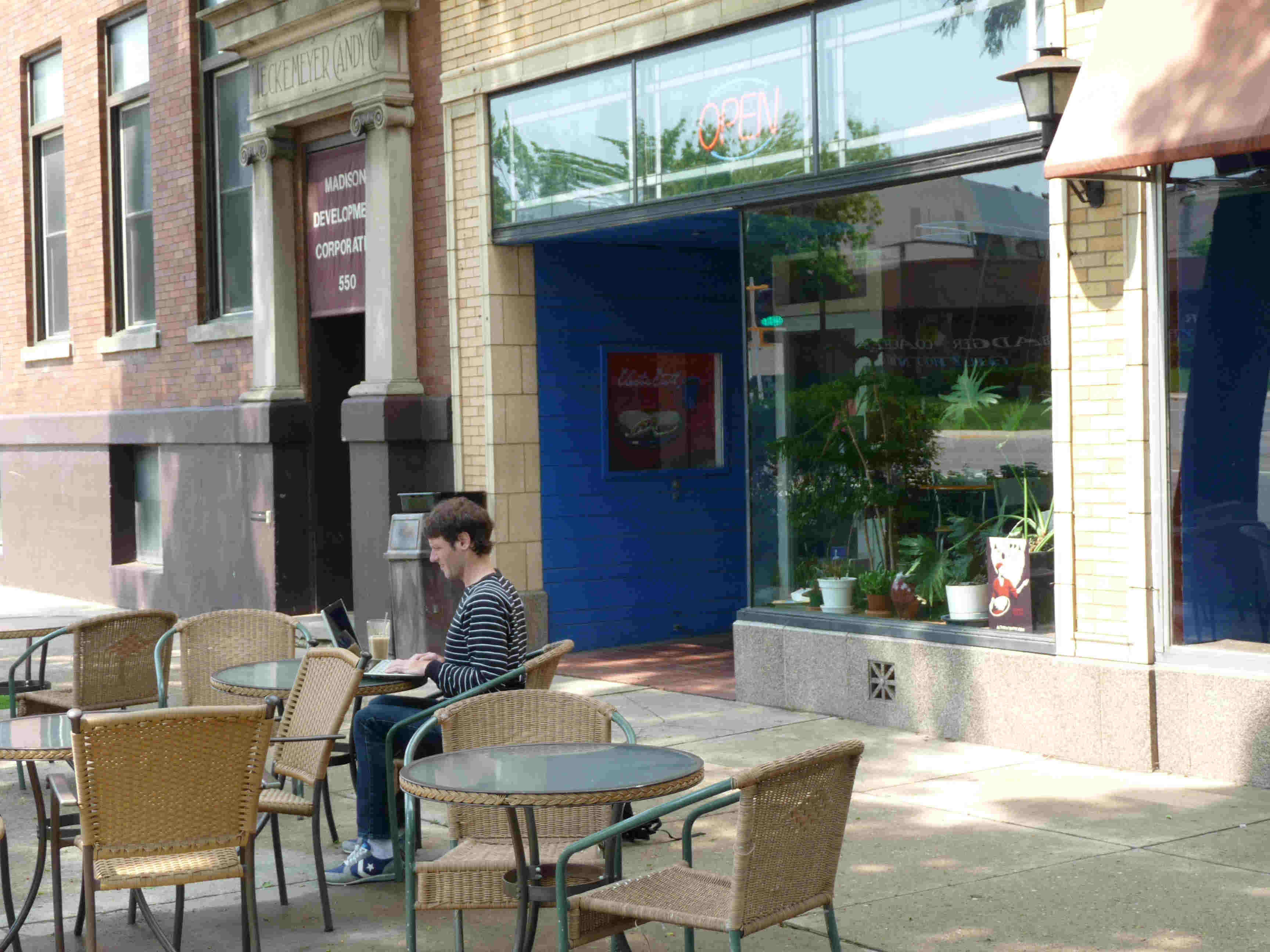 546 W. Washington Ave. Madison
For an intro about how and why I am trying the cappuccinos of Madison, go here.
Electric Earth is down West Washington ave. a ways from the capitol, across the street from the greyhound bus depot.  Taryn and I checked it out during a farmer's market day, when pretty much all of the downtown and state street are overflowing.  It is far enough (away and on a road unfamiliar to tourists) so that it wasn't busy at all.  There was a small sign saying that they are now under new management (so they don't take old gift cards), so perhaps the place will be quite different now than a few months ago.  Neither of us had ever been here, so we have no means of comparison; but, keep that in change if you remember the old Electric Earth.
The shop itself is actually quite large.  There is a small amount of seating in the room by the counter area and then a huge separate room.  In the second room there was a small stage with a large window behind (a nice view of the street actually), so perhaps they have live music here at times (though I don't know if this is true).  So, it seems that the building itself has potential.
I ordered a dry small cappuccino because their smallest size is 12oz.  It came in a coffee mug with a foam top of course bubbles.  Although the foam tasted fine (when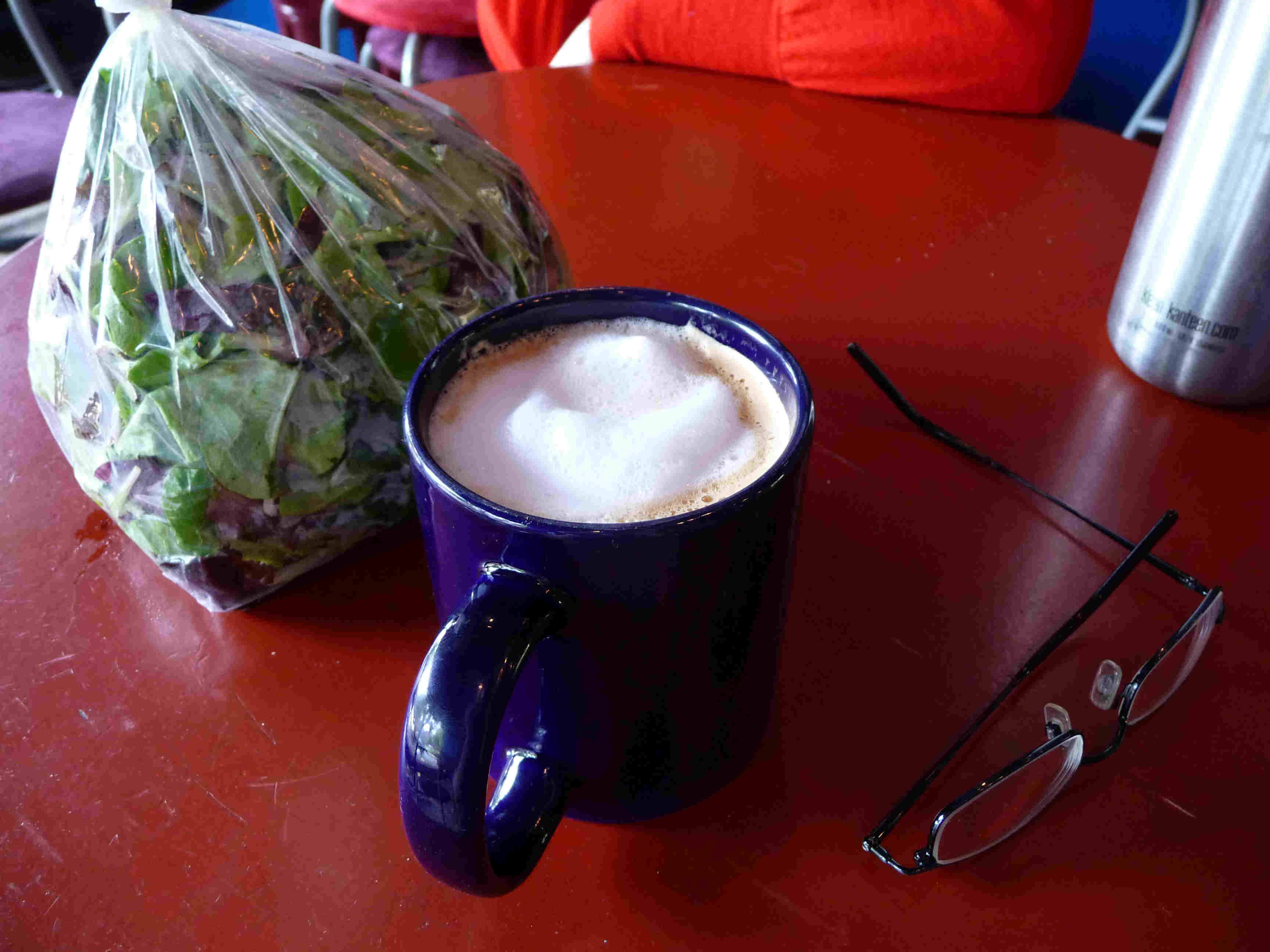 doesn't it?), it wasn't smooth at all and didn't add anything.  The coffee itself was actually quite disappointing; it had very little in the way of nuance.  In fact, it had a slight burnt taste; this really started to bother me as I drank.  I didn't really want to finish it; the cappuccino was honestly that bad…  Ok, I'll just put up the numbers (all scores out of 5):
Presentation : 2
Smoothness: 2
Strength: 3
Complexity: 2
Foam: 2
Correctness: 3
Mean: 2.33 / 5
SD: .52
Taryn had a Chai latte and she said it was pretty much mostly milk and honey but very soothing; she liked it.  So, if you go to Electric Earth, maybe get the Chai but  don't bother with the cappuccino.