Today I checked out Pound Coffee (621 Pennsylvania Ave SE, Washington, DC 20003), which recently moved to Capitol Hill from NOMA.  I hadn't yet tried Pound at its previous location, but my interest perked once I heard that they are now serving Kickapoo Coffee from Viroqua, WI.  My favorite cafe in Madison, WI (and by extension, the world…) serves coffee from this roaster, so I had high hopes for a shop that serves it.  It was also apparently the best microroaster in 2010 (by Roast Magazine), so I'm not the only one who loves this stuff.
So Taryn and I stopped by Pound coffee to give it a try.  Luckily, I overheard a conversation between some of the baristas and a manager about the introduction of new size tomorrow….the classic cappuccino, which is 6ozs.  Their normal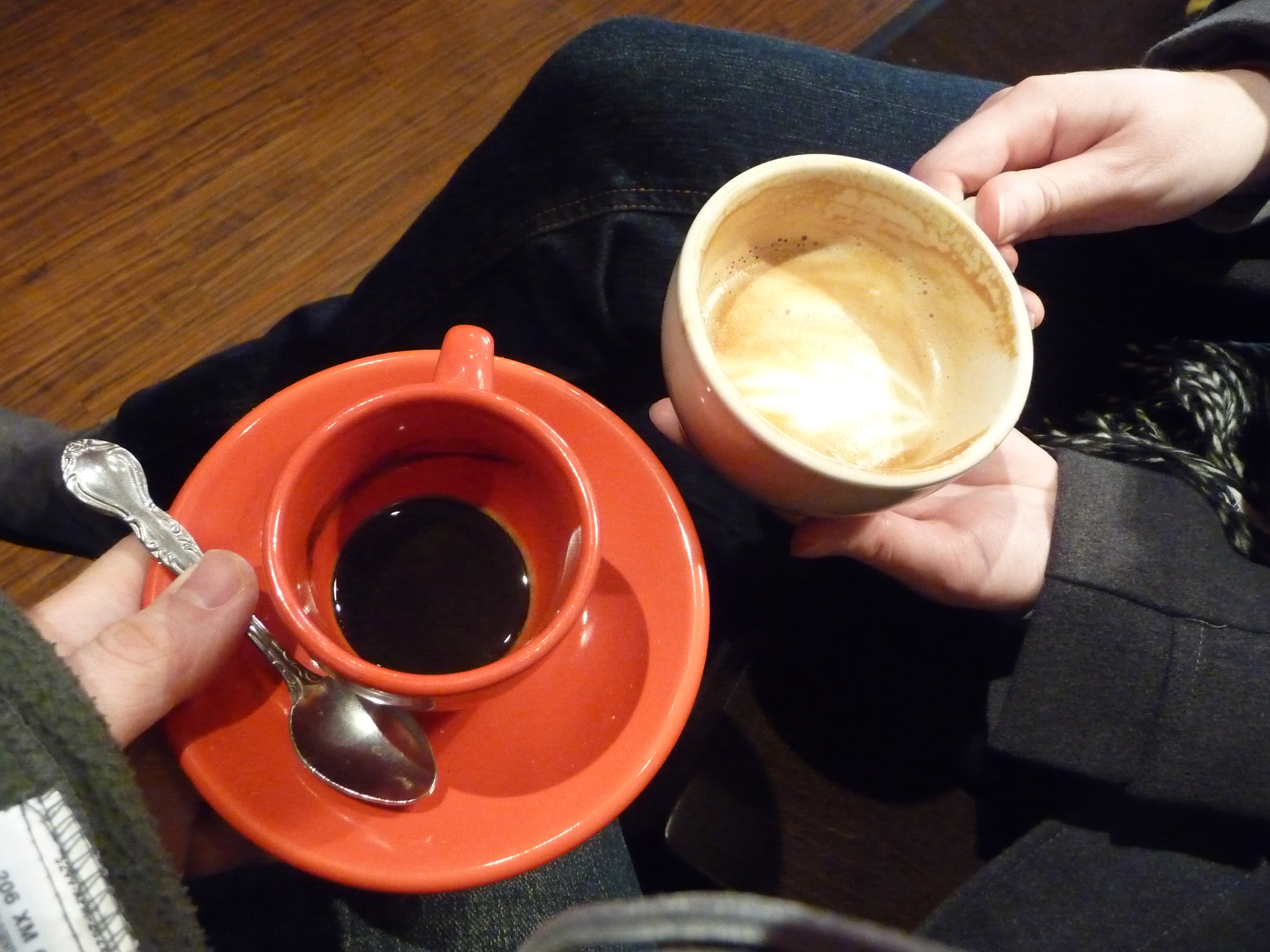 cappuccino has apparently been 12 oz.  So I inquired as to whether I could obtain one of these new fangled cappuccinos, and the manager seemed pretty excited that I was interested (he was complaining how Starbucks has made many customers expect every espresso drink to be at least 12 oz).  So I might have gotten the first "proper" cappuccino produced by Pound Coffee (that's going to be my last snobbish sentence in this post, I promise).  It was pretty good.  The foam was near perfect, and the taste was quite nice.  I didn't take a picture until it was half gone, but the cappuccino had some decent latte art when it was first made.  It didn't quite match Peregrine, which is just down the street, but it gave me some faith that they will be making excellent cappuccinos in short order.  I also had an espresso, which was ok, but a bit awkward.  I imagine that any failings in their cappuccinos are coming from the underlying espresso.  It is possible that they haven't quite adjusted for the change in coffees.
But can they seriously compete with Peregrine?  Well, if you really just want the best espresso in the city, then head on over to Peregrine; but Pound also has a full food menu (which looked pretty tasty), and Peregrine only has baked goods.  So if you want very good coffee and are a bit hungry then Pound should prob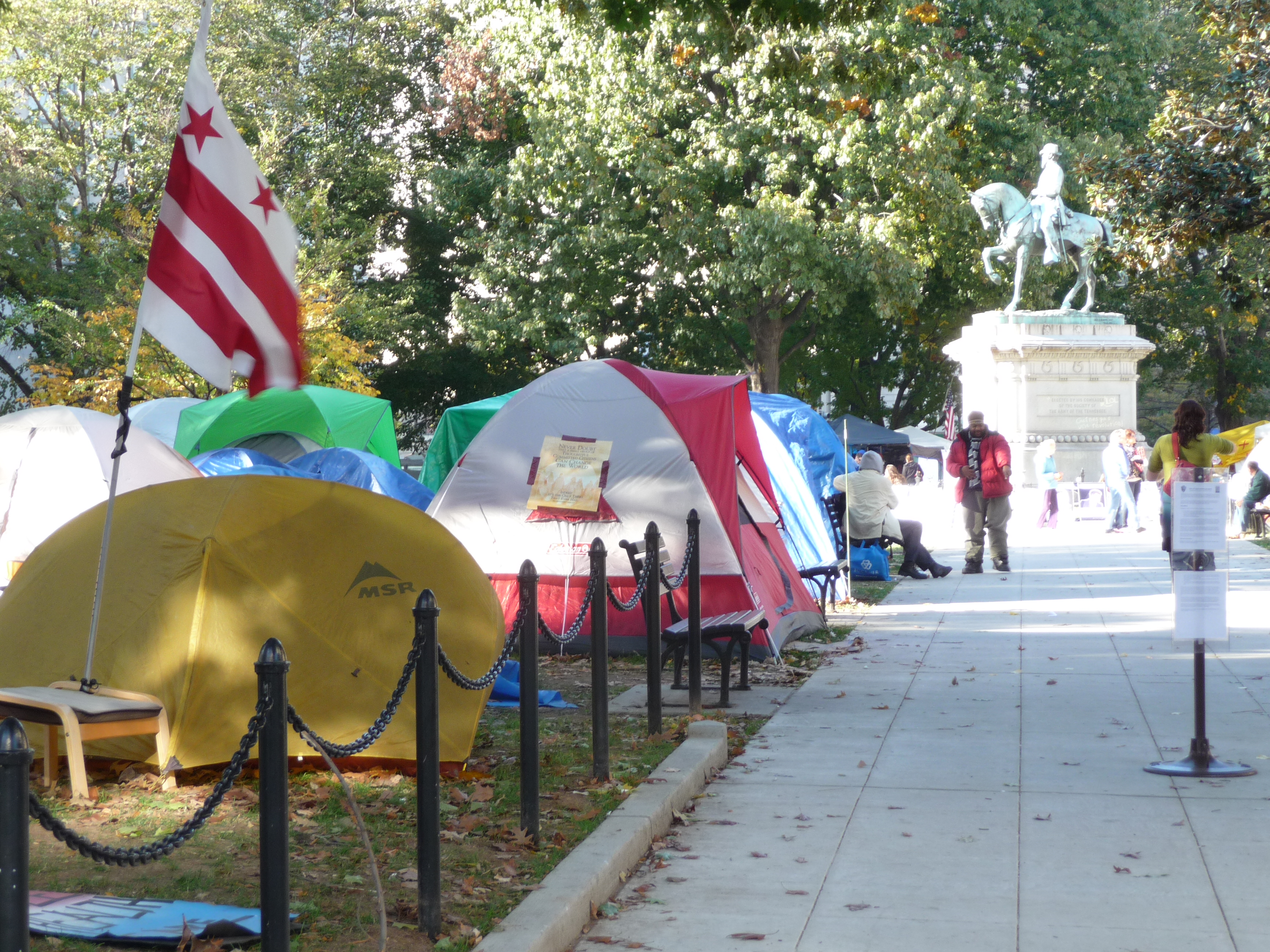 ably be your destination.
I also headed over to the White House area today for the first time since the "occupation" started.  I have to say, McPherson Square
is a mess.
I think I'm going to try to do some more dc cappuccino reviews this week; I have a lot of grading to do….