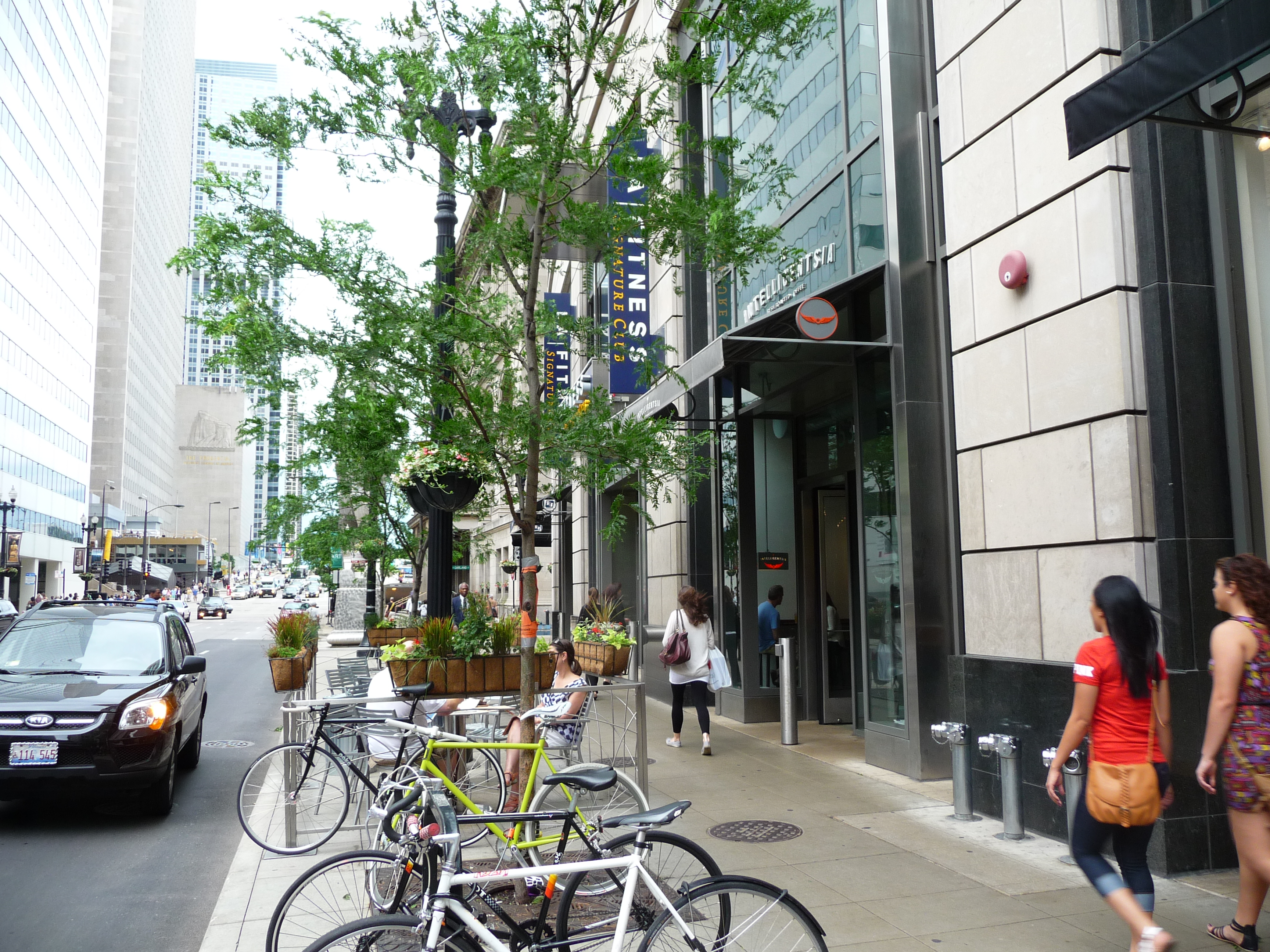 Taryn and I take a yearly trip back to Wisconsin from DC, and this year we decided to spend a few hours in Chicago before heading up to Milwaukee.  Neither of us have spent any significant time in the city, so we thought this would be a good chance to do some exploring.  The original idea was to visit one of Chicago's northern neighborhoods (Lakeview), where Intelligentsia Coffee has its original coffee shop (at 3123 N. Broadway St.), via the L.  Intelligentsia is one of the best coffee roasters in the country, and some of the best coffee shops all around the country use their beans, so their shop seemed like a good excuse to travel out of the Loop.  So that was the plan.  Plans don't always work out, and we found ourselves at the downtown location instead (apparently L stations require exact change…my fault!  Though I have to say that my short experience with the L made me long for the New York Subway, or even DC Metro).
But everything turned out ok, because Intelligentsia's coffee shop at 53 E. Randolph St.is beautiful and spacious.  It is really quite shocking, for someone used to the cramped coffee shops of DC, to see what reasonable rents can allow.  So there was no trouble finding a seat.  We both ordered cappuccinos, and the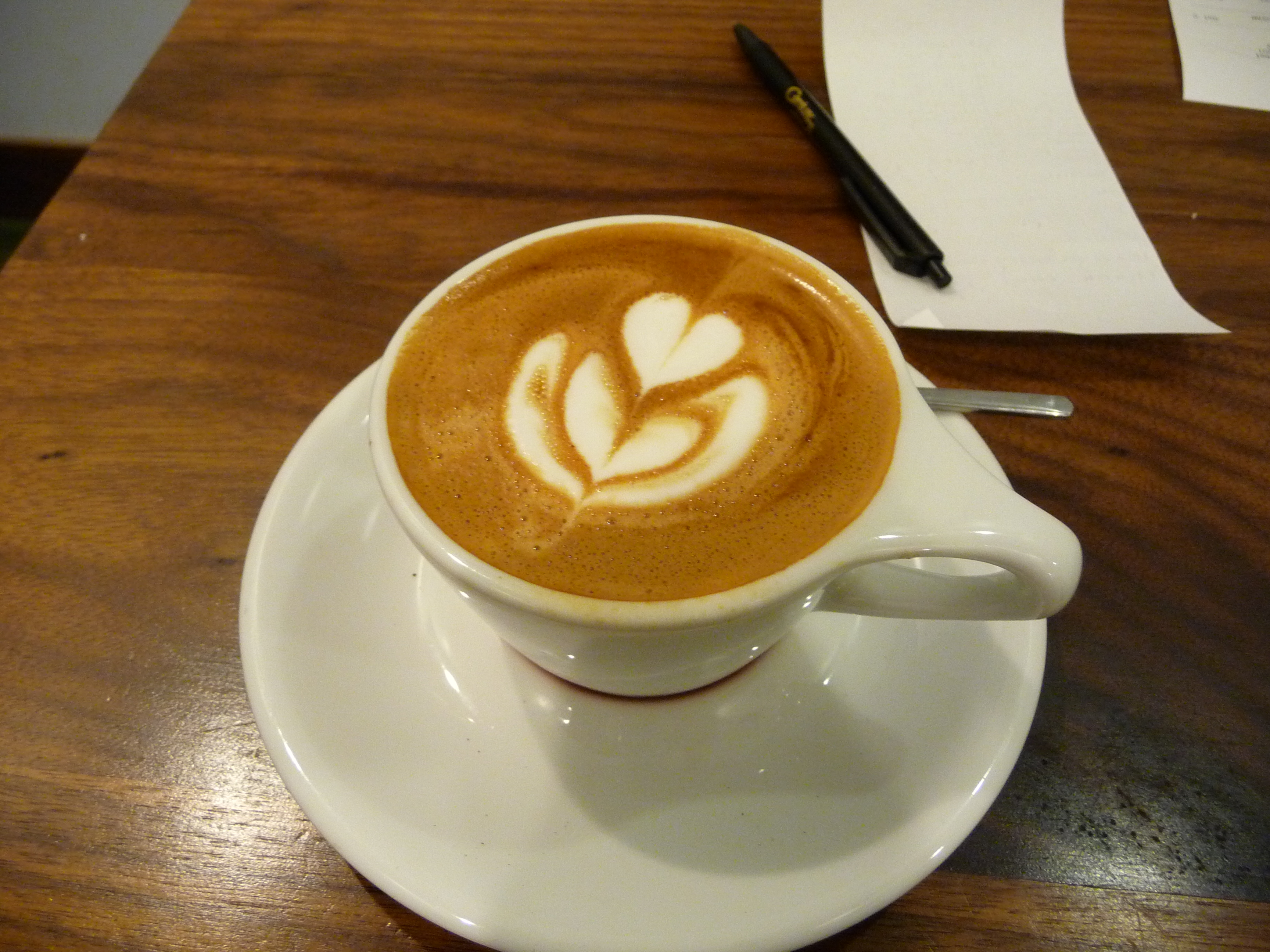 latte art was beautiful (and unique) on both of them.  The foam texture itself was nearly perfect.  The espresso was quite complex, with hints of both berries and cocoa, though there was a slight bitterness that was slightly off-putting.  We both speculated that a sweeter milk  may have helped this a bit.  I won't give a rating but I think this cappuccino fell just short of some of the best coffee shops in DC (Peregrine) and Madison (Bradbury's), though daily variability likely places Intelligentsia in the same league as those other places.  However, from what I tasted, I certainly don't think that Intelligentsia is significantly better than these other places (many claim that they serve some of the best espresso in the country), and it doesn't match the phenomenal cappuccino that I had at 9th Street Espresso in New York last summer (although the latte art was exceptional, I don't give this a great deal of weight – cappuccinos are primarily for drinking, not looking).  But if you are in Chicago, go to one of Intelligentsia's locations; you won't be disappointed.