Modern Times Coffeehouse
In the basement of Politics and Prose
5015 Connecticut Ave. NW
Washington, DC 20008
http://www.moderntimescoffeehouse.com/
Read about my planned cappuccino tour around the DC area.
Politics and Prose is a rather famous part of the DC bookstore scene.  It is best known for its numerous book talks, that often feature prominent authors of all sorts.  It also helps that it is located in one of the wealthiest neighborhoods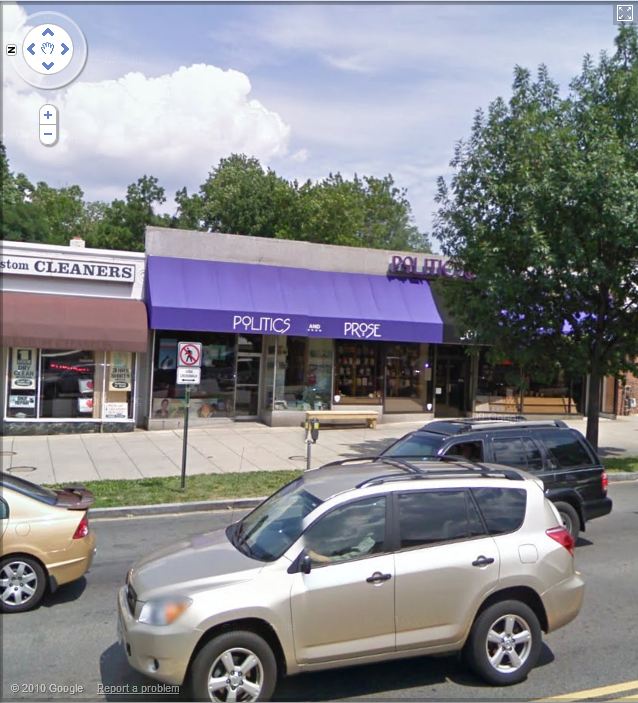 in DC;  a place full of rich people who like to attend book talks and actually buy new books from brick and mortar stores (pure craziness).  If this place didn't sound cool enough, it also was rumored to have an  excellent coffee house in the basement.  Books and good coffee in a nice neighborhood – I had to see this.
Politics and Prose is located in a nondescript strip of stores along Connecticut Avenue NW.  The bookstore is quite nice (especially the discounted book section next to the cafe) and it would be a good place to browse.  It is also one of the more dignified  bookstores I've been to; it is the sort of place where you will see an older gentleman unabashedly set up a typewriter and begin his work as he sips coffee (I actually saw this).  The cafe is downstairs and was extremely busy on the Saturday afternoon I was there.  This is pretty normal for popular DC cafes; but if you go on a weekend don't expect a seat.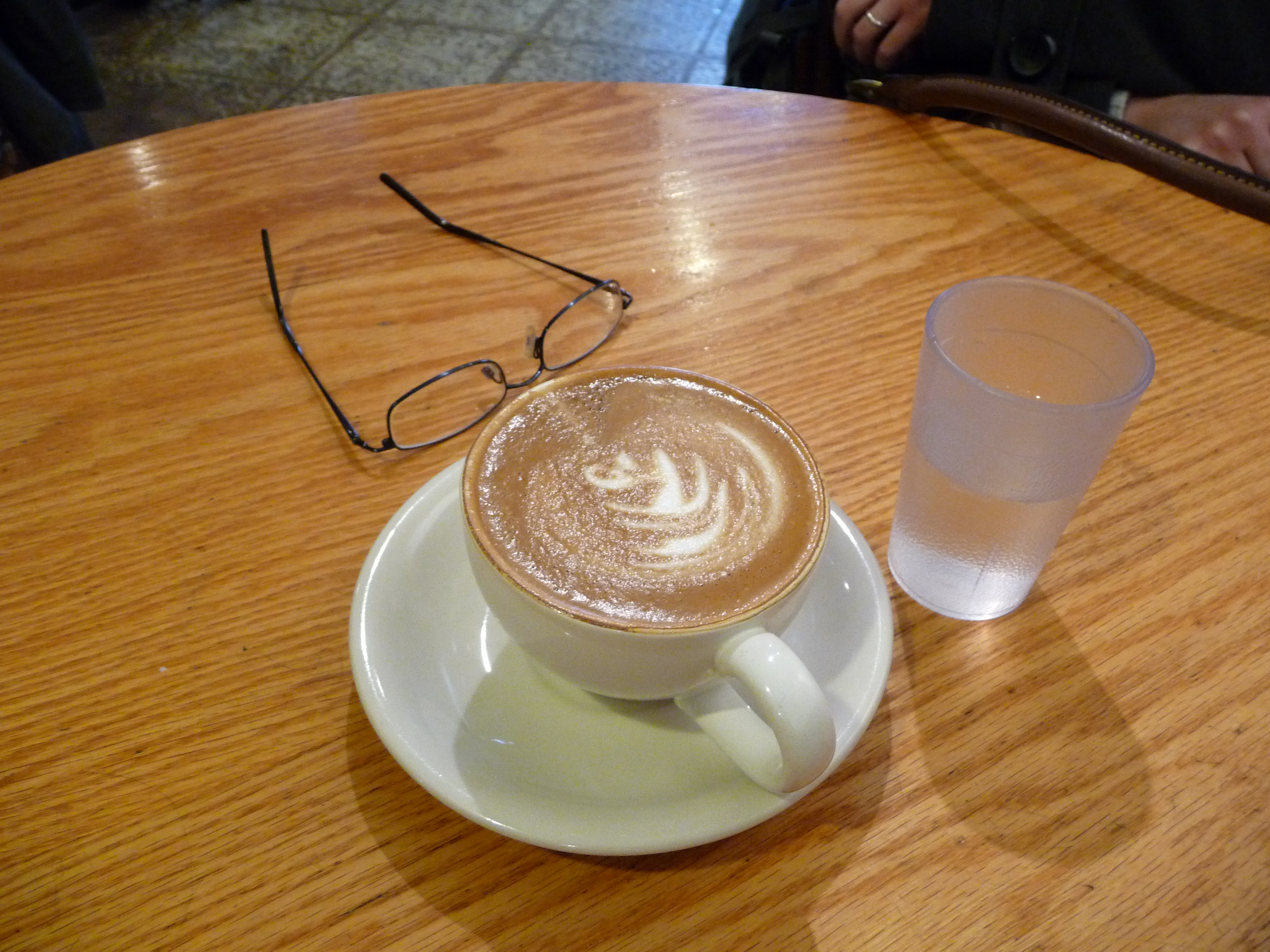 Modern Times has a menu that includes a wide variety of sandwiches and salads but, because it was so busy, I just ordered a cappuccino and  quickly took the seat of someone who was leaving.  Their cappuccino was a bit of an enigma.   The microfoam was excellent and the presentation was also quite nice.  The espresso element was too bitter, especially initially.  However, this bitterness gave way after a while (likely due to my own accommodation) to a dark chocolate flavor.  This kept my interest, even though it wasn't the most pleasing taste.  My ratings (all of out 5) are as follows:
Smoothness: 3
Presentation: 4.6
Strength: 4.8
Complexity: 4.3
Foam: 4.8
Mean Score: 4.3
SD = .75
I will likely be back to Politics and Prose and will certainly get a cappuccino at Modern Times while I'm there.  However, next time I'll try to come during a weekday when the cafe isn't as busy; I suspect I'll get a better cappuccino then.  I don't think Modern Times is worth a trip by itself, but it is a good place to get espresso if you find yourself in the area.  Politics and Prose, on the other hand, is worth the trip.