Mother Fool's Coffeehouse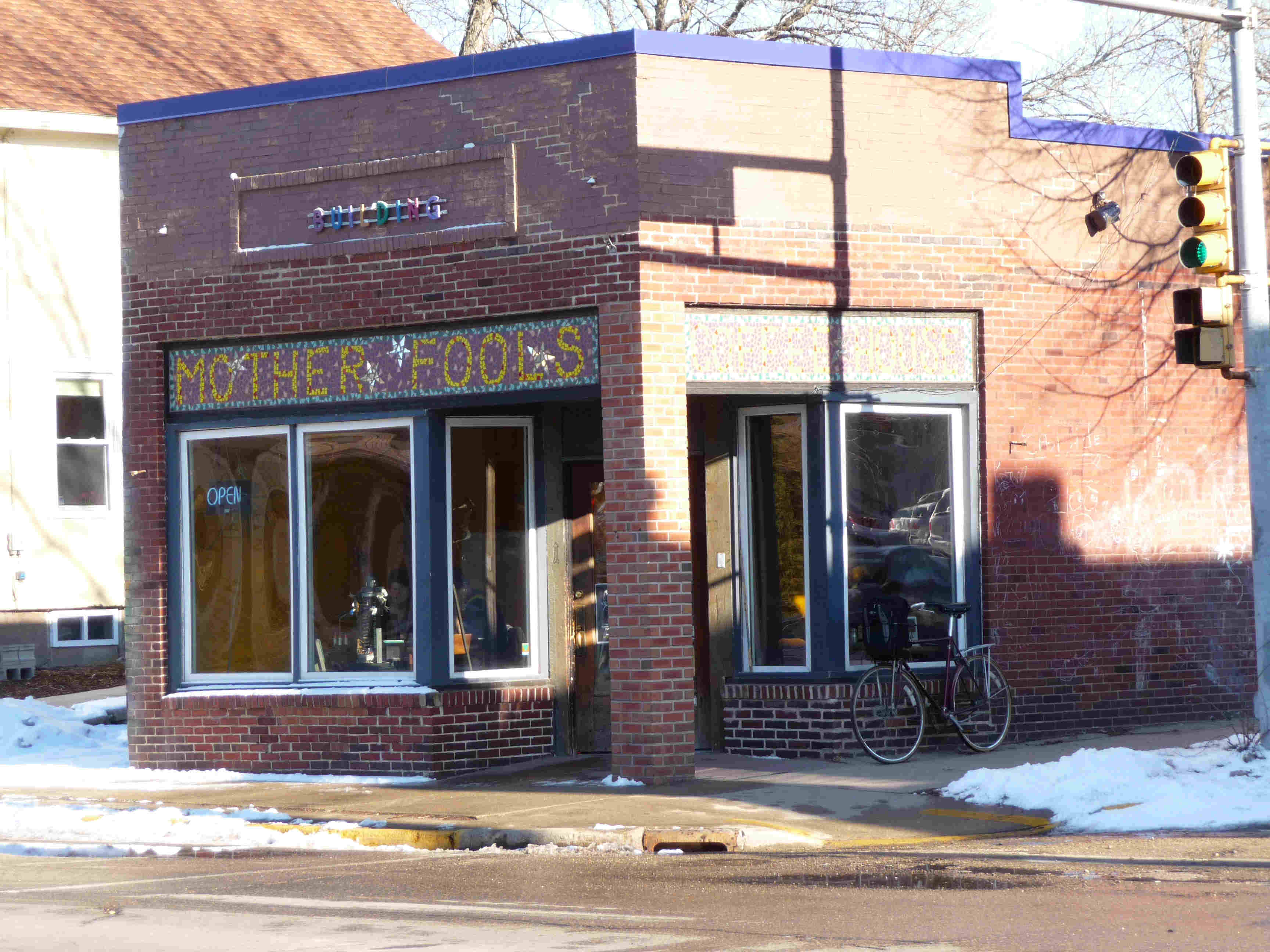 1101 Williamson St.
Madison, WI 53703
For an intro about how and why I am trying the cappuccinos of Madison, go here.
Williamson St. is typically considered to be the most 'bohemian' area of town and is referred to mostly by the name Willy St. by the people of Madison.  Mother Fool's retains this character; its interior is well worn and airy, and on a saturday is generally populated by students and others of that sort.  It is also accepts Madison Hours, the local currency of Madison, in case you have some of that in your wallet.
I had already heard very good things about the cappuccinos at this place before I tested it.  I was also hopeful when I saw that their menu listed a cappuccino as 1/3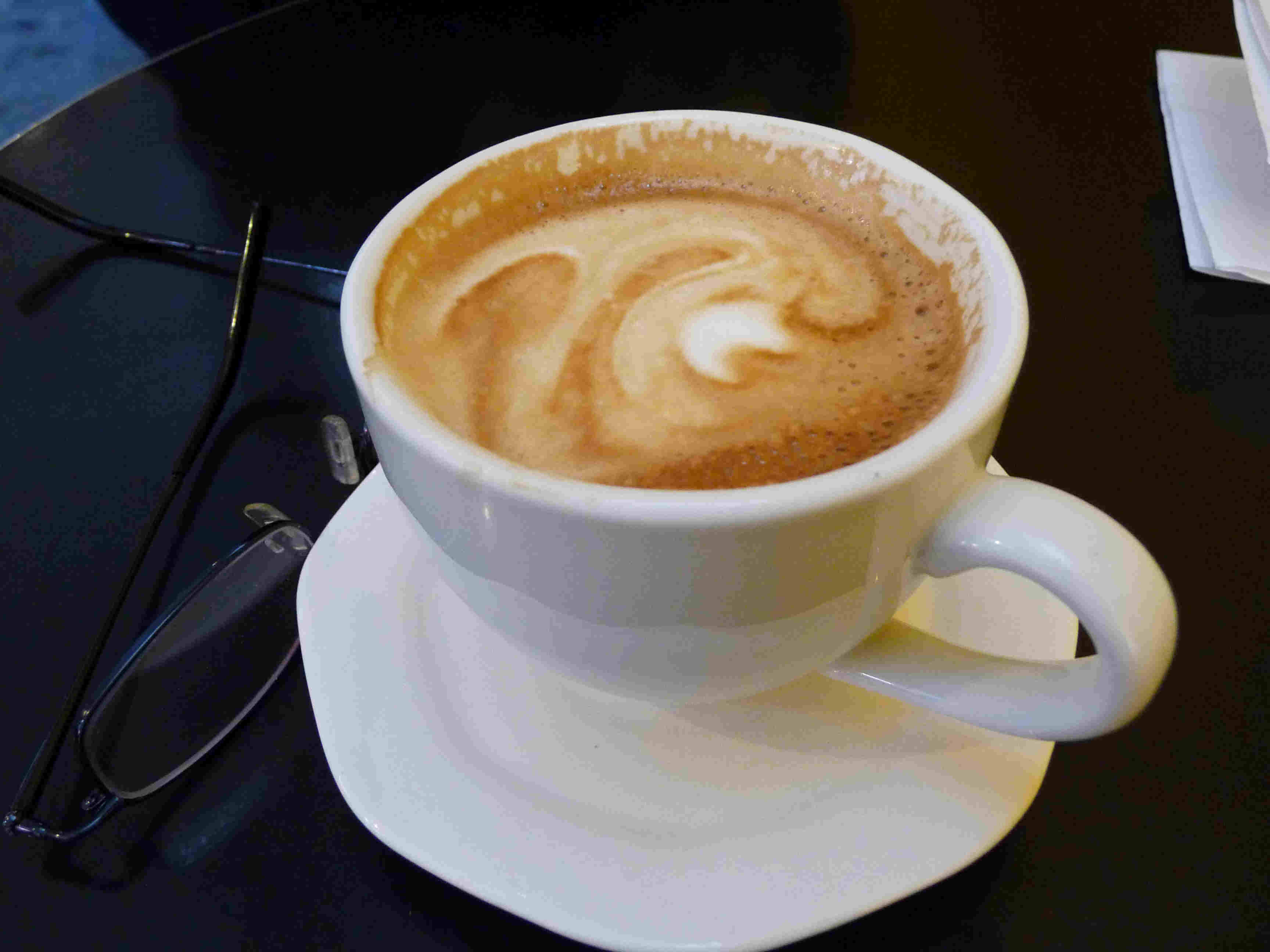 espresso, 1/3 milk, and 1/3 foam.  So, I ordered a small cappuccino and I indeed got a classic cappuccino of about 50z.  Perfect!  The foam was pleasant and of a perfect proportion.  I could also tell that the espresso was of high quality (they use Alterra coffee out of Milwaukee, WI); it came through the milk with a robust flavor but was not overly bitter.  It also had a nice hint of berries.  Put simply, this was one of the best cappuccinos that I have ever had.  I'm sure a more refined taster could have gripes with this drink, but I simply cannot.  Here are the numbers (all scores out of 5):
Presentation: 4
Smoothness: 5
Strength: 5
Complexity: 4
Foam: 5
Correctness: 5
Mean 4.67/5
SD: .52
Taryn ordered the chai latte; this is rather different from a standard chai latte that you typically find in coffee shops.  Instead of a premanufactured mix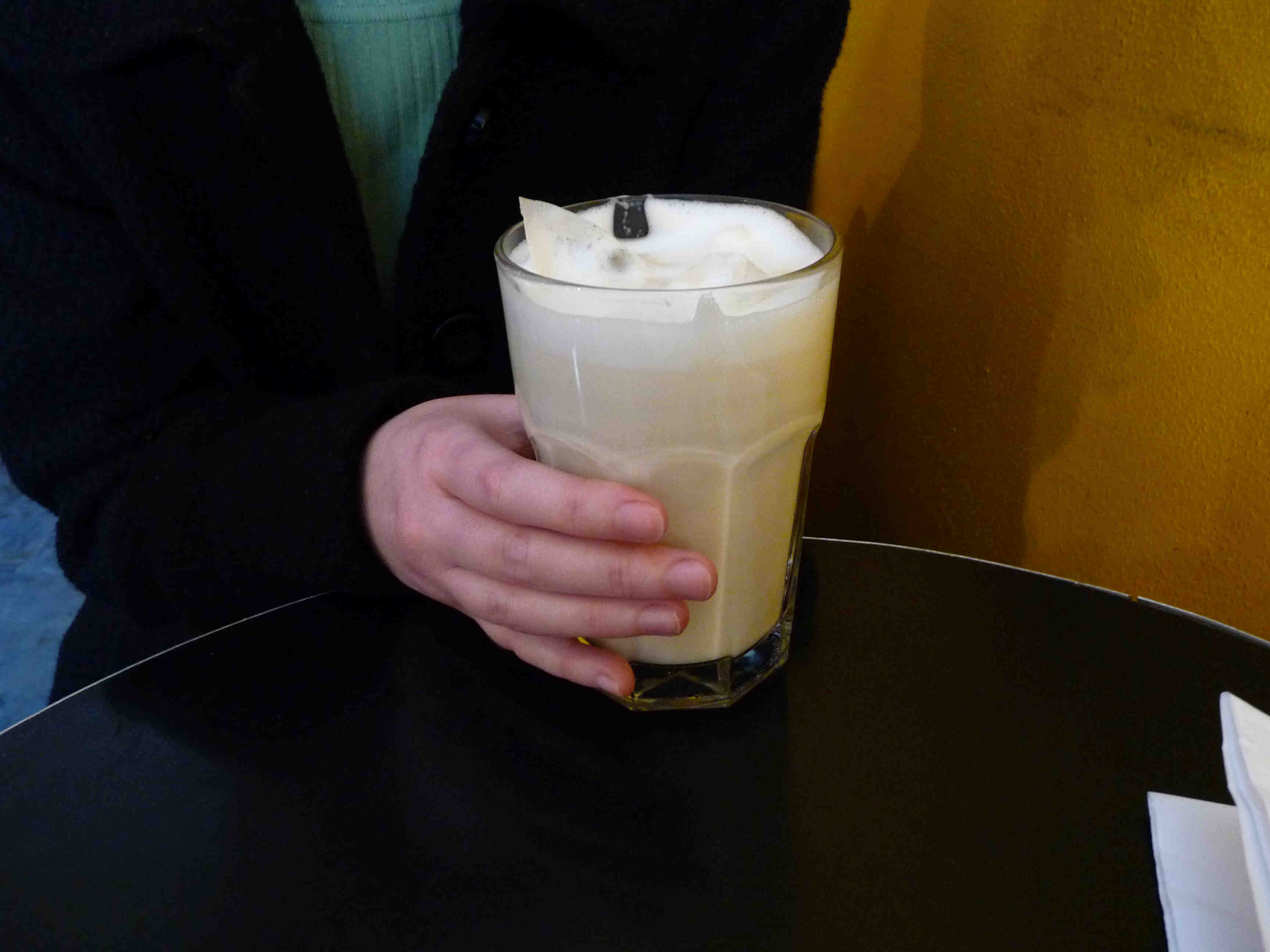 being combined with steamed milk, Mother Fool's gives you chai tea bags steeping in steamed milk.  This produces a more subtle drink that is definently worth a try.
I'm a little reluctant to say that Mother Fool's is the best coffee shop on the east side, given the fact that I have not yet been to Escape Java Joint (which is just down the street), but I'm sure it is pretty close. I would certainly go out of my way to have another cappuccino here.